Welcome to the official website of the Dominican Society of Plastic, Reconstructive and Aesthetic Surgery, Inc. (SODOCIPRE)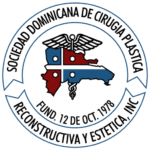 About SODOCIPRE
The Dominican Society of Plastic, Reconstructive and Aesthetic Surgery, Inc. (SODOCIPRE), is the institution that groups Plastic, Aesthetic and Reconstructive Surgeons of the Dominican Republic. We are current members of the Dominican Medical College (CMD), Ibero-Latin American Federation of Plastic Surgery (FILACP) and the International Society of Aesthetic Plastic Surgery (ISAPS).
Latest news and activities by SODOCIPRE
We maintain an unceasing pursuit of excellence of our members.